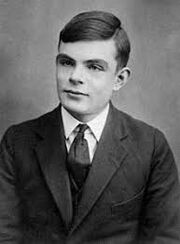 Sajid Bulig (1980.b - 1993.d) is an scout from Bambang Bocaue, Bulacan,Sajid is called tansi and pogi in his class : Personal Life : Sajid Bulig Was Born in 1980 but only in his house, he start to go to school in 4 years old ,he is awake in 4:30-5:00 so he won't be late , in June 31-1993 he is go back to school again - July 2 1993 he go to school and in the afternoon Sajid Bulig gave permission to his mother, in the night his brother,Frank, are in pagoda in 7:50 , and the pagoda is boarding in 8:00 pm -8:15 he would not believe that the Pagoda was overloading because of the people.But he is a good swimmer so he can save himself but he can't watch the people dying and in 8:25 he hit in the head of the Pagoda replacing his life, so in July 2 2000 they built in his monument for him so he called later munting bayani.In July 2 2011 ,he awarded as Establishing the Sajid Bulig Presidential Award, Before he died his mom pictured him and he said ( 'How it looks'?) and his mother said ('wow! you look handsome') and before he go to the pagoda he said ('i'll go to pagoda bye mom but do you want to come ? ") His mom said ( "yeah I will come later.") He said ("bye mom.") His mother said ("bye son and be safe."), And during the Tragedy he said " don't worry I will get you out of here" .It is possible that they have a jeep ( vehicle)
Ad blocker interference detected!
Wikia is a free-to-use site that makes money from advertising. We have a modified experience for viewers using ad blockers

Wikia is not accessible if you've made further modifications. Remove the custom ad blocker rule(s) and the page will load as expected.