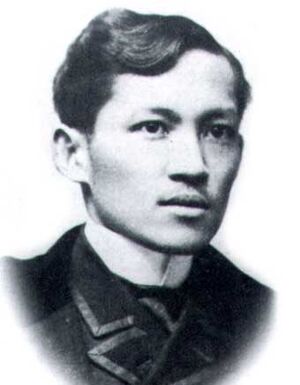 José Protacio Mercado Alonzo y Realonda Rizal (June 19th, 1861 – December 30th, 1896) is one of the most prominent heroes in Philippine history and is the de facto national hero of the Philippines. He wrote two novels criticizing the abuses of the Spanish colonial government and the friars and also the ills of the Philippine society. His two novels were banned by the Spanish government and he was was exiled to Dapitan and later executed by gunshot. He studied in Europe where he is exposed in liberal ideas. He is proficient in many fields such as opthalmology and the arts and also a polyglot, proficient in 22 languages. He also improved the infrastructure of Dapitan and proposed a Filipino colony in Borneo. He also promoted the importance of education to Filipinos. He only demanded reforms not Philippine independence although he inspired the Philippine Revolution, a war of independence which initially made indepence a reality.
Other media
Edit
Jose Rizal is a secret multiplayer character in the 1999 video game Medal of Honor.
Ad blocker interference detected!
Wikia is a free-to-use site that makes money from advertising. We have a modified experience for viewers using ad blockers

Wikia is not accessible if you've made further modifications. Remove the custom ad blocker rule(s) and the page will load as expected.