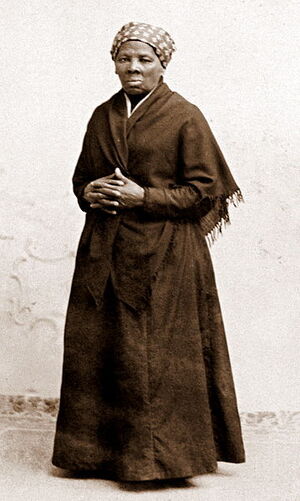 Harriet Tubman (c.1822 - March 10, 1913) was an African-American abolitionist, humanitarian and Union spy during the American Civil War. She was born into slavery, but after escaping, she made 13 missions to rescue over 70 slaves, using the Underground Railroad. Her last name came from her first husband, John Tubman, whom she married in mid 1844, and it ended with him marrying another woman in 1851. Harriet married Nelson Davies in 1869, and it remained that way until his death in 1888.
Tubman died of pneumonia in 1913.
Harriet Tubman - Wikipedia (birth and death dates)
Ad blocker interference detected!
Wikia is a free-to-use site that makes money from advertising. We have a modified experience for viewers using ad blockers

Wikia is not accessible if you've made further modifications. Remove the custom ad blocker rule(s) and the page will load as expected.