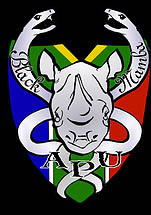 The Black Mambas are a South African-based group that protects the endangered rhinoceros from poaching. South Africa's economy values rhino horn as a valuable commodity, due to China's interest in it as a medicine or party drug (rhino horns have never been proven to have any medicinal properties).
The group is mostly young women who volunteer their time and occasionally their safety, due to the lack of firepower on their side.
Ad blocker interference detected!
Wikia is a free-to-use site that makes money from advertising. We have a modified experience for viewers using ad blockers

Wikia is not accessible if you've made further modifications. Remove the custom ad blocker rule(s) and the page will load as expected.